Mikati follows up on ill-fated death of Irish UNIFIL peacekeeper in Aaqbiyeh vicinity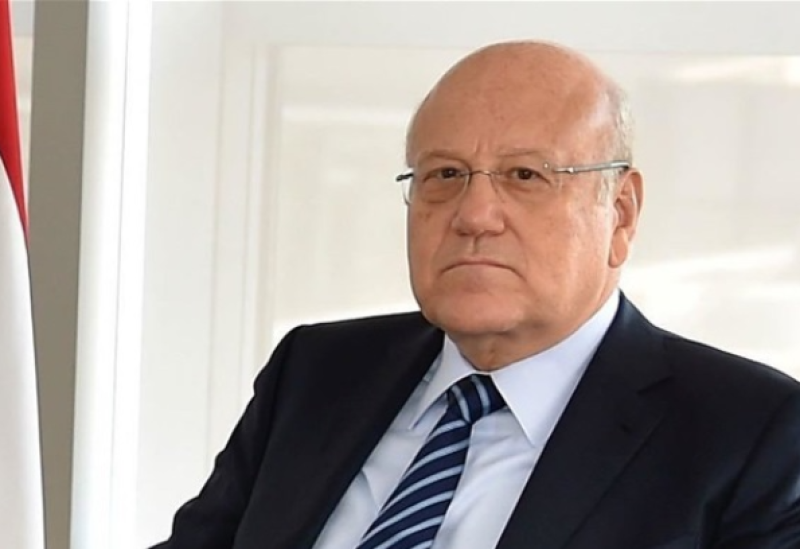 Najib Mikati, the caretaker prime minister, on Thursday expressed his sympathies and grief over the tragic incident that resulted in the loss of an Irish UNIFIL peacekeeper while on patrol in the area of Aaqbiyeh in south Lebanon. He also wished those injured a swift and complete recovery.
A statement issued by UNIFIL earlier on Thursday said, "Last night, a peacekeeper was killed and three others were injured in an incident in the Aaqbiyeh vicinity, just outside UNIFIL's area of operations in south Lebanon," adding that details surrounding the incident remain "sparse and conflicting."
Addressing the concerned Lebanese authorities, Mikati stressed the need to swiftly conduct the necessary investigations to uncover the circumstances that have led to this ill-fated incident and to avoid its recurrence in the future. He further called on all those concerned to "demonstrate utter wisdom and patience amid this very critical stage that the country endures."
Mikati then praised the sacrifices made by UNIFIL forces in order to maintain peace in south Lebanon, "which reflects stability on the people of the region and Lebanon in general."
Moreover, the Prime Minister contacted by phone Lebanese Army Commander, General Joseph Aoun, and UNIFIL Head of Mission and Force Commander, Major General Aroldo Lázaro, for a briefing on the circumstances that led to this incident.
Mikati also cabled Irish President, Michael Daniel Higgins, and UN Secretary-General, Antonio Guterres, to whom he expressed his deepest condolences and solidarity over this painful incident.