Mikati Meets Industry Minister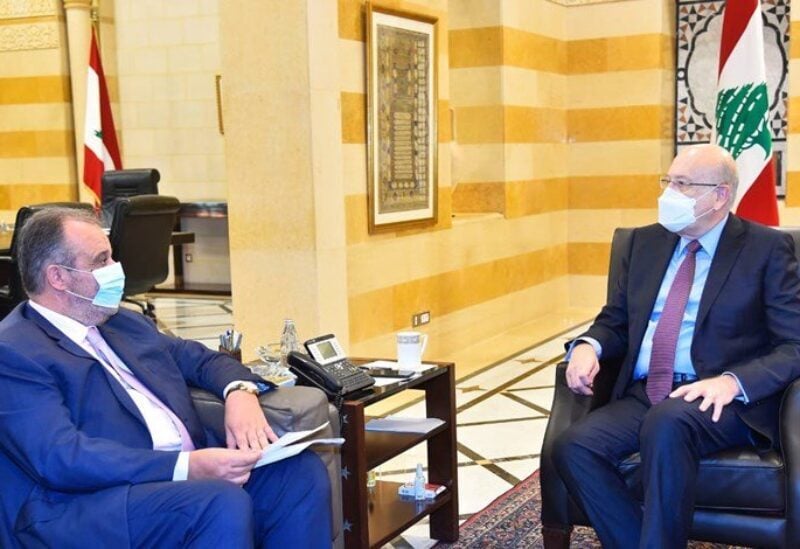 Prime Minister Najib Mikati met Thursday at the Grand Serail with Minister of Industry, George Bouchkian, who briefed his host on the outcome of his recent visit to Iraq.
"I informed the Prime Minister about the outcome of my Iraq visit and the fruitful talks I held with the [Iraqi] ministers of industry and economy with the aim of enhancing cooperation between the two countries and activating the work of the joint supreme committee," said Bouchkian following the meeting.
He added that he signed with his Iraqi counterpart Manhal al-Khabaz a memorandum of understanding to exchange industrial products.
"The Prime Minister has demanded the activation of cooperation between the ministries and administrations in both countries in all sectors and fields, and he will hold a ministerial meeting for his purpose next Monday," he went on to say.