Military vehicles from China to Lebanese army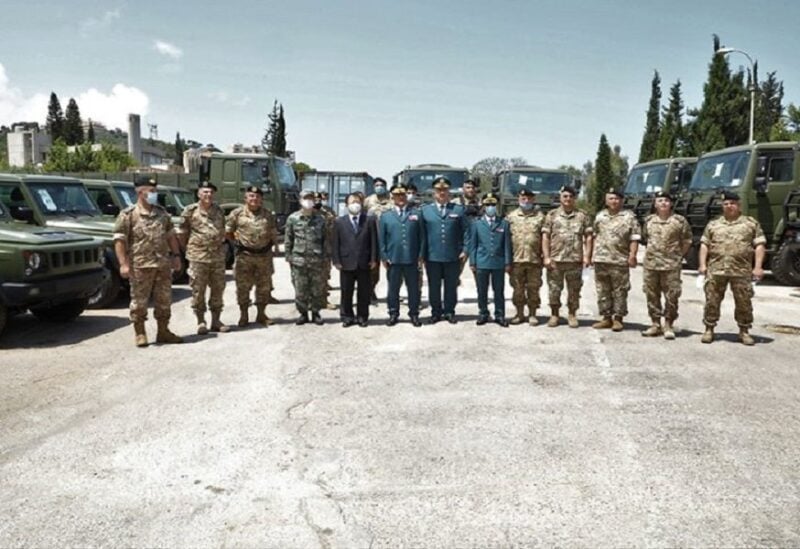 A ceremony was held This morning, in the Logistics Brigade, where military vehicles consisting of 40 trucks, 60 jeeps and their spare parts were granted as a gift by the Chinese authorities to the Lebanese army. The ceremony was attended by the Ambassador of People's Republic of China Wang Kejian, the Chinese Military Attaché Brigadier General Zheng Yuchong and Inspector General Staff Major General Milad Isaac Representing the Armed Forces Commander General Joseph Aoun.
In his speech, the Chinese ambassador talked about the relationship between the Chinese and Lebanese armies," noting that "this cooperation reflects deep friendship feelings towards the people of Lebanon and its army.
Major General Isaac delivered a speech, in which he talked about the importance of the gift that improves the mobility of units deployed on Lebanese territory."
Finally, Major General Isaac read a letter of gratitude on behalf of the Army Commander and handed it to the Chinese ambassador, presenting him and Brigadier General Yuchong with two commemorative shields in appreciation of their efforts.