Moulin to Fayad: French support awaits Lebanon's agreement with IMF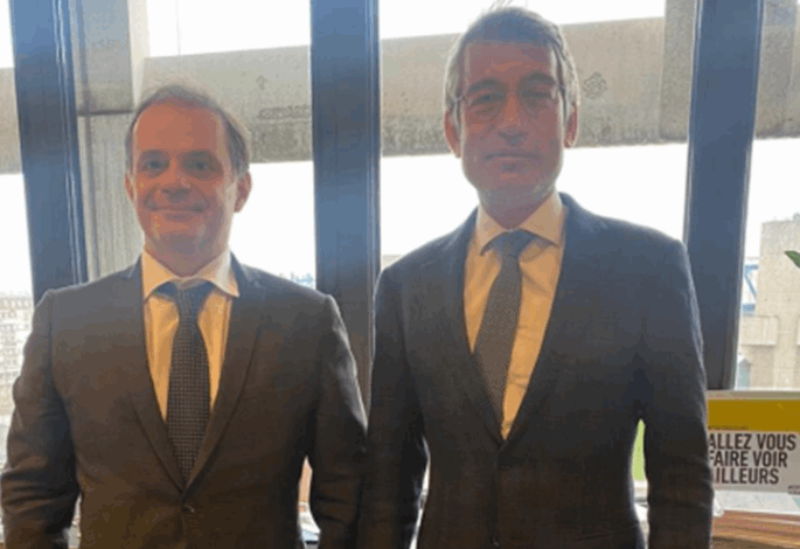 The Minister of Energy and Water, Walid Fayyad, discussed with the Director General of Public Finance in France, Emmanuel Moulin, who received him at the ministry headquarter, on behalf of the Minister of Finance, Bruno Le Maire who is outside the country, about the support of the French Ministry of Finance for a number of projects in the energy and water sectors, and the possibility of liberating the necessary funding to ensure the continuity of work on some vital projects.
Le Maire had expressed to Minister Fayyad in a written message, his ministry's full support for the reform efforts of the Ministry of Energy and Water in Lebanon.
Moulin stressed that the French support momentum, is pending on Lebanon's reaching an agreement on a reform program of work with the International Monetary Fund.
For his part, Fayyad presented the French official with his plans to reform the energy and water sectors, relying in a first stage on bilateral aid, and the World Bank, pending a package of programs that will be approved after agreement with the IMF.