Parliament Speaker Berri calls for a plenary session on Tuesday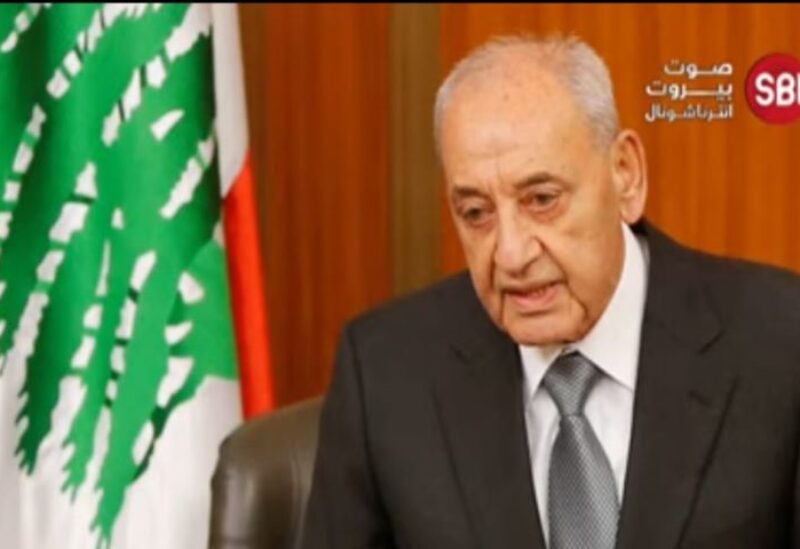 Parliament Speaker Nabih Berri presided over a meeting of the Parliament's bureau at the second presidential headquarters in Ain El-Tineh, in the presence of Parliament Vice President Elie Ferzli and MPs Alain Aoun, Samir El-Jisr, Hagop Pakradounian, Michel Moussa, and Parliament Secretary General Adnan Daher.
"The meeting of the Bureau of the Council today headed by President Nabih Berri decided to call the commission for a meeting on Tuesday at eleven o'clock and the joint committees to a meeting on Monday at half past ten in order to discuss the "Capital Control Law" and thus approved the schedule Business that all deputies report to," Ferzli said after the meeting.
He also requested that Parliament Speaker Nabih Berri convene a plenary session at the UNESCO Palace on Tuesday, March 29, at 11:00 a.m. to study and approve the bills and proposals on the agenda.
The Speaker of the Council also convened a joint session of the Finance, Budget, Administration, and Justice Committees on Monday, the 28th, at 10:30 a.m., to examine the proposed law aimed at imposing exceptional and temporary controls on bank transfers and cash withdrawals.