[PHOTO] Holy Fire arrives in Beirut as Lebanon celebrates Easter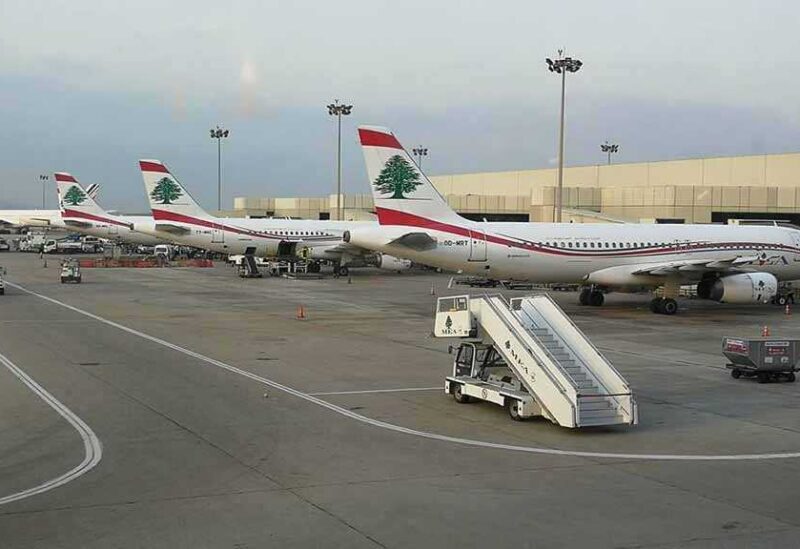 The Holy Fire has arrived in the Beirut-Rafik Hariri International Airport after being carried from the Church of the Holy Sepulchre in Jerusalem, the National News Agency reported on Saturday.
This comes as the Lebanese security forces have reinforced COVID-19 movement restrictions and imposed a three-day lockdown in a bid to stem the spread of the coronavirus during the Easter holiday.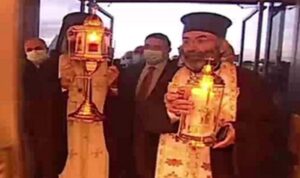 Orthodox Christians flocked to Jerusalem's Church of the Holy Sepulchre on Saturday to celebrate the Holy Fire ceremony, gathering in far greater numbers than last year because COVID-19 restrictions have eased.
The ceremony, symbolizing Jesus's resurrection, is one of the most colorful spectacles of the Orthodox Easter season, usually attended by many pilgrims.
The Holy Fire ceremony typically draws tens of thousands of worshipers to an imposing grey edicule in the Holy Sepulchre that is believed to contain the tomb where Jesus lay 2,000 years ago.
Sunbeams that pierce through a skylight in the church's dome are believed by worshipers to ignite a flame deep inside the crypt, a mysterious act considered a Holy Saturday miracle each year before Orthodox Easter Sunday.
Jerusalem's Greek Orthodox Patriarch then emerges from the crypt where Christians believe Jesus was buried, lights a candle with the Holy Fire and disperses it to the faithful.