PM Mikati holds series of meetings at Grand Serail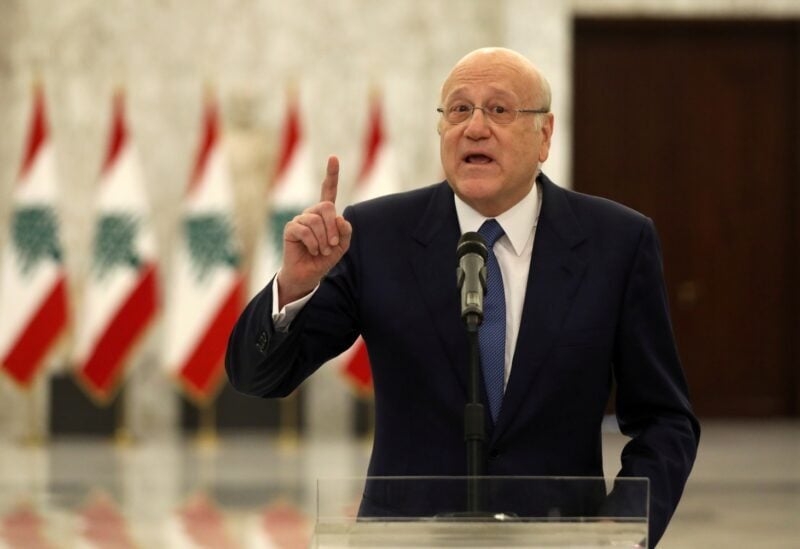 Caretaker Prime Minister, Prime Minister-designate, Najib Mikati, on Monday held a series of diplomatic and ministerial meetings at the Grand Serail.
In this context, the PM-designate met with French Ambassador to Lebanon, Anne Grillo, with whom he held a tour d'horizon on the current general situation in Lebanon and the region.
Premier Mikati also met with US Ambassador to Lebanon, Dorothy Shea, over the bilateral dossiers, especially those related to the issue of US mediation to demarcate the Lebanese maritime borders.
Mikati later received at the Grand Serail a delegation of the American Task Force for Lebanon (ATFL), headed by its President Edward M. Gabriel, in presence of Ambassador Shea.
The PM then received a delegation representing the Financial Action Task Force, headed by the Group's President for the Middle East and North Africa, Dr. Mohammad AL Rashdan.
Mikati separately held a meeting with Caretaker Minister of Economy and Trade, Amin Salam.
On the other hand, Mikati welcomed a delegation of the Army Command, who handed him an invitation to attend the celebration marking Army Day, which will be held upcoming August 1st at the Shukri Ghanem barracks in Fayyadieh.