President Aoun meets delegation from Army Command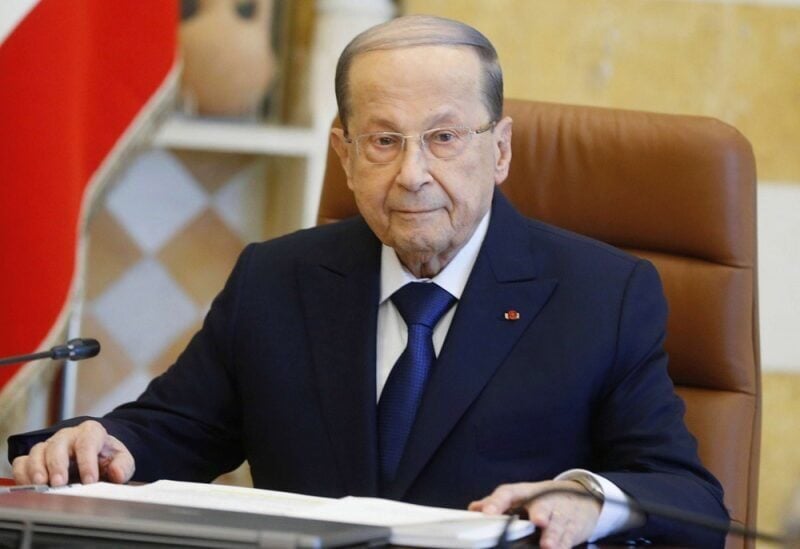 On August 1, President of the Republic, General Michel Aoun, will preside over the ceremony to be held at the Shukri Ghanem barracks in Fiyadie.
President Aoun will hand swords to officers of the "centenary course of the Military Academy", in the presence of the Speaker of Parliament, the Prime Minister, State Staff, Ministers and Representatives, and the Arab and foreign diplomatic corps.
President Aoun is scheduled to deliver a speech on the occasion, then hand over the swords to the graduating officers, and this year there are 132 male and female officers, including a number of female officers.
The President met a delegation from the Army Command that included: Chief of Protocol in the Army Command, Brigadier General Ibrahim Terro, Head of the Public Relations Department in the Military Chamber at the Ministry of National Defense, Colonel Naji Bou Zayan, and Head of the Public Relations and Protocols Department at the Intelligence Directorate, Colonel, Ahmed Hajj Shehadeh, who handed him the invitation of the Army Commander, General Joseph Aoun, to the celebration.
The delegation briefed President Aoun on the ongoing preparations, knowing that the celebration was absent during the past two years due to the Corona pandemic, and the tradition returns this year.