Protest stand by Beirut Port martyrs' families: We will not back down, nothing will deter us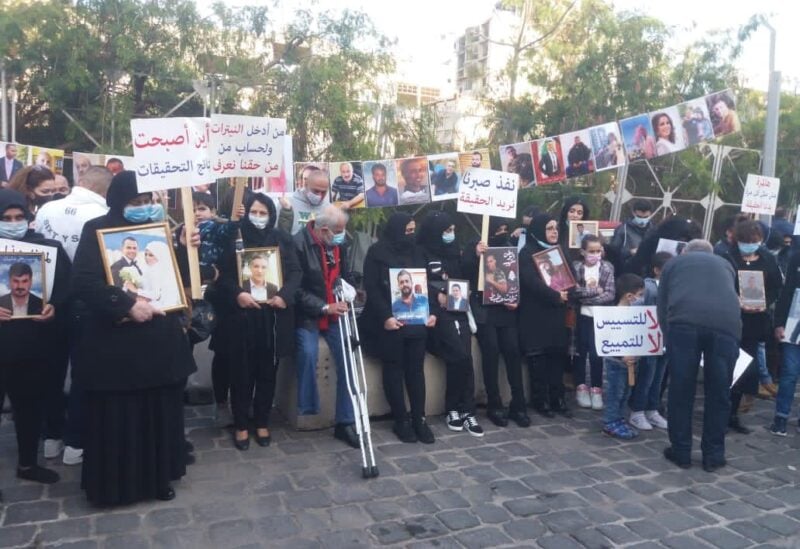 The Committee of the Families of the Martyrs of the Beirut Port blast carried out its monthly stand on the fourth of each month in front of the Port Gate No. 3, where they gathered today holding photos of their fallen martyrs.
The families also carried banners with slogans that read: "On the outset of the ninth month since the sinful Beirut Port blast, and despite the curfew and the epidemic, we have come," – "What has become of the investigations' outcome?" – "We are running out of patience, we want the truth," – "Who brought in the nitrates and for whom? It is our right to know!"
In their delivered words, the families pledged to pursue their moves in quest of the truth, vowing never to back down, nor to let any intimidation deter their strong will.
Then candles were lit at the Port entrance, while prayers were raised to the Lord Almighty to rest the souls of the fallen martyrs in peace.