Protesters back on streets blocking roads and destroying a supermarket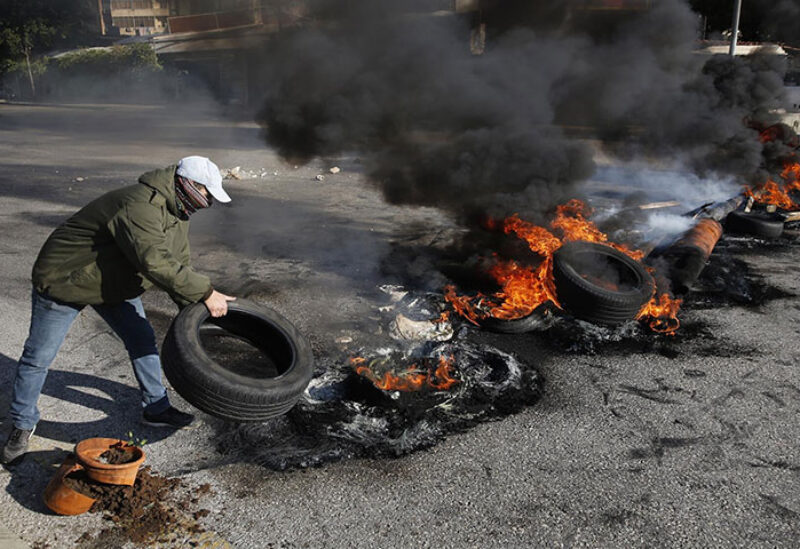 Angry protesters used burning tires to block roads in parts of Beirut and many other areas across the country on Tuesday as the Lebanese pound crashed past LL15,000 to the dollar.
Several streets in the capital were closed by burning tires, trash bins and rocks as well as the main highway to south Lebanon, main roads in east and north of the country.
Tayyouneh-Qasqas intersection, Barbir, Al Madina Al Riyadiah, and Bliss street in Hamra were blocked with burning tires, and trash bins.
Citizens were stuck in their cars since 3 o'clock, and they asked the concerned authorities to reopen the roads because there were patients on their way to their home or to the hospital.
Protesters also blocked Qraytem-Verdun and destroyed a supermarket in the area.
Below a video that shows protesters destroying a supermarket in Qraytem-Verdun area: