Protesters call for justice over Beirut port explosion case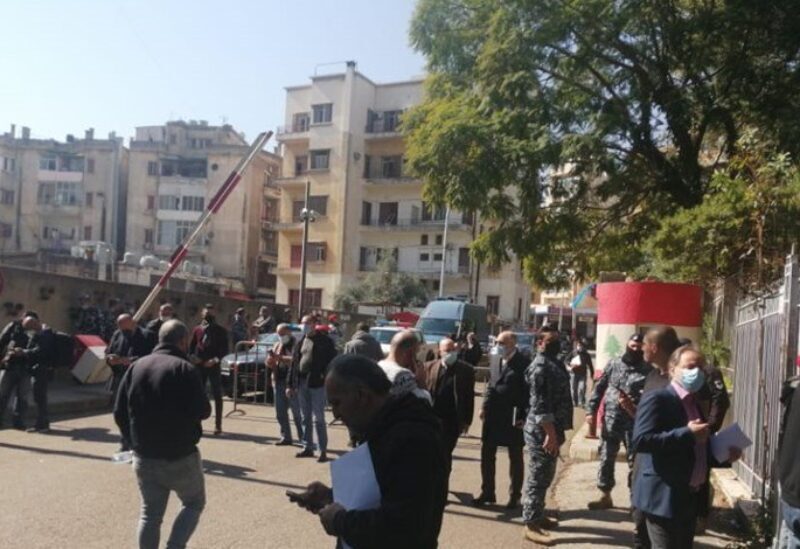 Protesters gathered in front of Beirut's Palace of Justice on Monday morning, calling for justice over the port explosion case amid tight security measures taken by the Lebanese army, the anti-riot squad and other security forces.
"Presidents, ministers as well as political and security officials must assume the criminal responsibility for the port explosion, for killing more than 200 people, injuring at least 6,000 people (some of whom sustained severe bodily harm), and leaving 300,000 people homeless," protesters said.
They voiced again their rejection to the decision whereby Judge Fadi Sawan was removed from the Beirut port blast probe, calling for "an international investigation in order to find the truth, determine criminal responsibilities, and incarcerate those responsible for the explosion."
Families of people killed in the Beirut port explosion last August protested on Friday for a second day after a court removed the lead investigator into the blast in a severe setback to their campaign to hold those in power to account.
Judge Fadi Sawan charged 3 ex-ministers and the outgoing prime minister with negligence over the blast in December, but the four did not appear for questioning and accused him of overstepping his powers.
On Thursday, the Lebanese court of cassation dismissed Sawan from the investigation upon a request from 2 former ministers he had leveled charges against. The court cited "legitimate suspicion" over Sawan's neutrality, partly because his house was damaged in the blast which devastated much of the capital.