Qobayat fire ongoing, Red Cross evacuates 17 civilians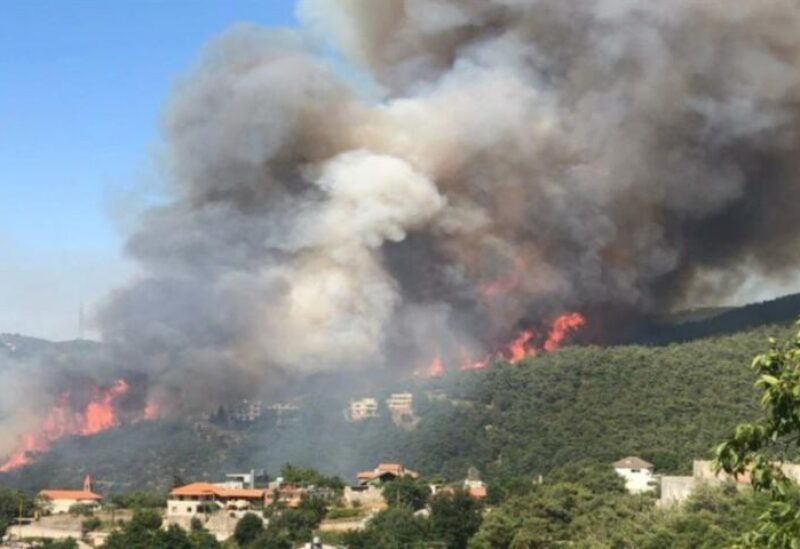 The Secretary-General of the Higher Relief Commission, Major General Mohamed Khair, who supervised fieldwork process of extinguishing the fires in the area of ​​Qobayat, all the way to the Hermel hills, under the directives of the Caretaker Prime Minister Hassan Diab, said that the team is striving to put out the fire.
"We are facing many difficulties in firefighting operations due to the harshness of mountains and valleys in that area," he said.
Kheir said that they have communicated with the Cypriot authorities in order to send helicopters. The Lebanese army's helicopters and civil defense vehicles have strived to help save the remaining forest and protect the people, homes, and properties."
The Director General of Civil Defense, Brigadier General Raymond Khattar, told "Voice of All Lebanon" that the Qobayat fire is huge, and such fires last for a long time usually. We hope that it will not last long and we are putting all our capabilities to control it."
The Secretary-General of the Lebanese Red Cross, George Kettaneh, announced to "Voice of All Lebanon" that the Qobayat fire continues due to the western air, and there are 8 cases that have been transferred to the hospitals, 17 civilians have been evacuated from the areas surrounding the fire, and 24 cases were treated in the same location.