Salloum: "If you love the Lebanese patient, support the Lebanese medicine"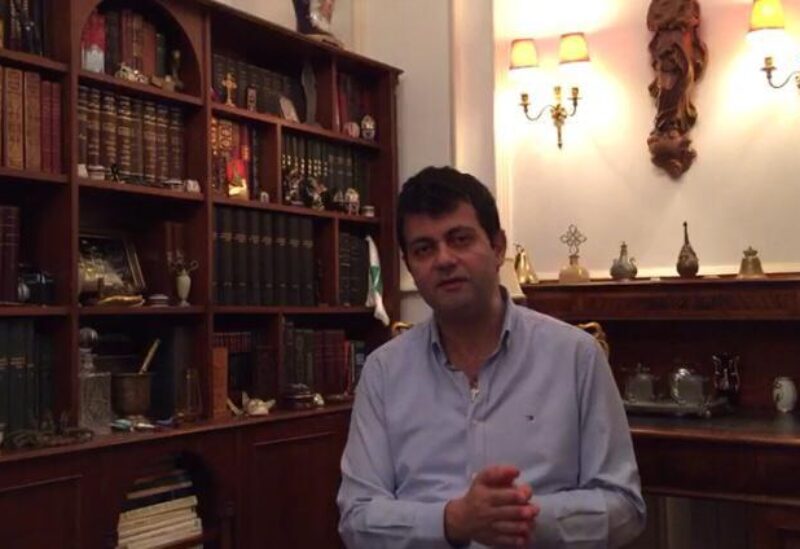 Dr. Joe Salloum, The new Head of pharmacists' Syndicate, visited the headquarters of the Syndicate of Pharmaceutical Factories in Nahr al-Mawt, where he was received by Captain Carol Abi Karam and members of the syndicate.
Abi Karam indicated that this visit "carries an important message that the local pharmaceutical industry is an essential sector in the Lebanese economy and drug security." Adding that: "Local factories were on the side of pharmacists in this delicate stage that Lebanon is going through, and worked to secure medicines for pharmacies, but not in the quantity that we aspire to because of the difficulty of importing raw materials."
She called upon the "international pharmaceutical companies not to leave Lebanon," and called them to "partnership and cooperation for continuity," stressing "the necessity of cooperating with the ministries of health and industry to advance this sector and ensure its continuity, so that it would be a well-deserved alternative."
For his part, Dr. Salloum said: "If you love Lebanon, you love your industry, and I add, if you love the Lebanese patient, support the Lebanese medicine."
He added: "This is my first visit outside the union, and we wanted it to be an emotional visit of faith in this edifice that includes the Lebanese Pharmaceutical Factories Syndicate to confirm our absolute support for all the syndicate's capabilities for the pharmaceutical industry, which should be the first alternative, if not say the only one."
"The pharmaceutical industry opens the way for various types of employment and expertise, and this is what we want. The Syndicate of Pharmacists is an ambassador for the local industry, of course we are with branded medicines and others, but in Lebanon and abroad we must first support our local industry, of which we are proud."Salloum concluded.