Saudi Arabia thwarts smuggling of half ton of drugs, by a Hezbollah-linked network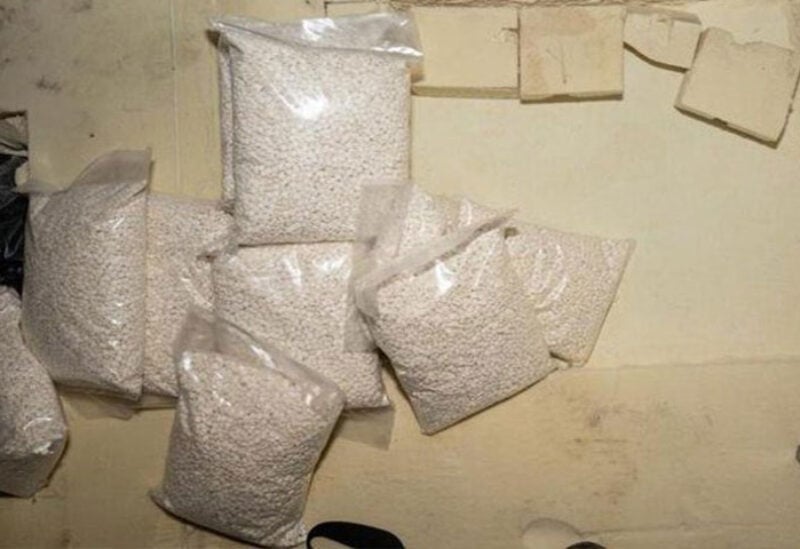 Ministry of Interior spokesman, Colonel Talal Al-Shalhoub, announced that, at dawn on Thursday, a thwarting of  a drug production and smuggling network linked to the Lebanese terrorist organization Hezbollah, that was trying to smuggle (451,807) amphetamine tablets to the Saudi Kingdom, transported by sea from Lebanon to the Federal Republic of Nigeria, hidden inside mechanical equipment. The thwarting operation was carried out in coordination with the counterpart authorities in the Republic of Nigeria, where it was seized before being shipped to another country and sent to the Kingdom.
The security spokesman noted the positive cooperation of the counterparts in the Federal Republic of Nigeria,  regarding the follow-up and seizure of narcotic substances, stressing that the Kingdom continues to follow up on criminal activities that target the security of the Kingdom and its youth with drugs, and to confront and thwart them, and to arrest those involved, according to what was reported by the Saudi Press Agency "WAS".
Last June, the Saudi Ministry of Interior announced that it had thwarted an attempt to smuggle 14.4 million narcotic tablets in a shipment of iron plates coming from Lebanon, after a decision issued on April 23, preventing the entry or transit of Lebanese vegetables and fruits into its territories, after thwarting the smuggling of more than two million tablets of drugs, hidden in Lebanese fruits' shipment
Commenting on this issue, the Saudi Interior Minister said that the security of the Kingdom is a red line.