Sharaf Eddine blames Aramta residents for the fire outbreak!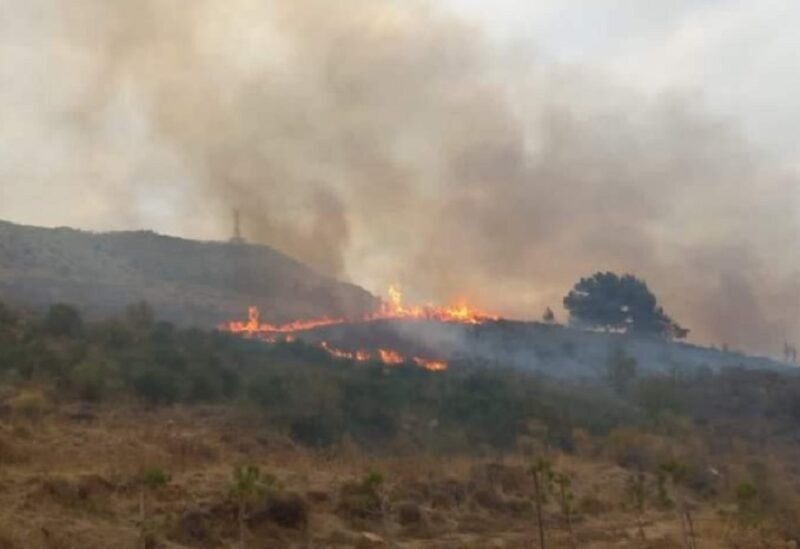 A fire erupted this afternoon in the Adour area in the outskirts of Aramta town in Jabal El Rihan area, Nabatiyeh, and destroyed large areas of olive and pine trees.
Teams from the Civil Defense, the Jabal El Rihan Fire Brigade, and the Al-Resala Health Ambulance Association worked to contain the fire and extinguish it.
The Head of the Union of Municipalities of Jabal El Rihan, Engineer Bassem Sharaf Eddine, regretted the "remarkable fires" that occurred, blaming the people of the fire outbreaks.
He said: "There must be more awareness among our people who are partners in responsibility, for any fire that occurs in this weather, and in forests or grass areas. This is caused by some people cutting trees or burning grass, which causes what we are facing today."