Sheikh Ahmad Qabalan receives Saudi Ambassador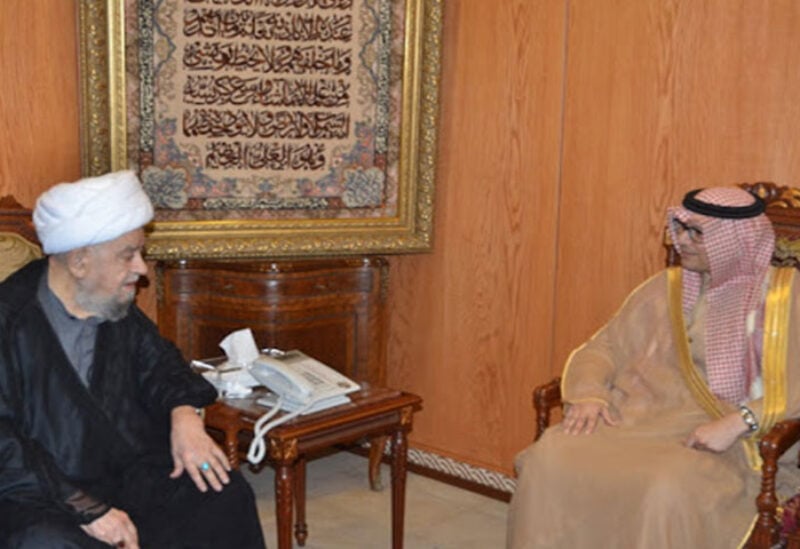 Jaafarite Mufti Sheikh Ahmad Qabalan received on Monday in his office at the Dar Al-Iftaa, the Saudi Ambassador to Lebanon, Walid bin Abdullah Bukhari.
The pair reportedly discussed the current local and regional situation, as well as the means to bolster cooperation between the two countries.
Ambassador Bukhari affirmed that the Kingdom of Saudi Arabia carries out its duties towards Lebanon without discrimination among its sects and segments, based on the principles of the genuine Arab brotherhood.