Sisi sends Aoun a greeting cable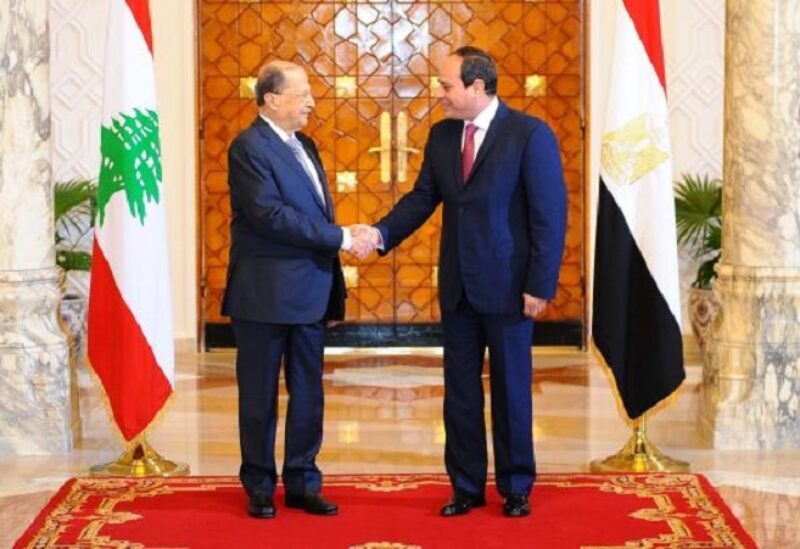 President of the Republic, General Michel Aoun, received a cable of congratulations on the New Year from his Egyptian counterpart Abdel Fattah El-Sisi, in which he assured him of his aspiration that "the year 2022 will witness the beginning of a new phase of development and progress, through our commitment to partnership and work together, in order to achieve a better future for our two brotherly peoples."
In his telegram, President Sisi indicated that "with the passing of a year that was full of challenges and difficulties, our adherence to hope and joint cooperation was an impetus to address these difficulties."
Below is the text of the telegram:
On the occasion of the glorious Christmas and the start of the new Gregorian year 2022, it gives me great pleasure to send to Your Excellency the most heartfelt congratulations and best fraternal wishes, praying to God Almighty to make the new year a year of good, prosperity and stability for our two brotherly peoples and countries.
With the passing of a year, full of challenges and difficulties, our adherence to hope and joint cooperation was a motive to address these difficulties, leading to a healthier and safer world for our peoples. I am looking forward with optimism that 2022 will witness the beginning of a new phase of development and progress, through our commitment to partnership and work together, in order to achieve a better future for our two brotherly peoples, and for all peoples of the world.
Mr. President and my dear brother, I once again extend my sincere wishes that the New Year will be a happy and prosperous year, to wish you good health and happiness, and to your brotherly people further development, prosperity and progress."