Spring weather affects Lebanon with relative stability in temperatures, possible local rains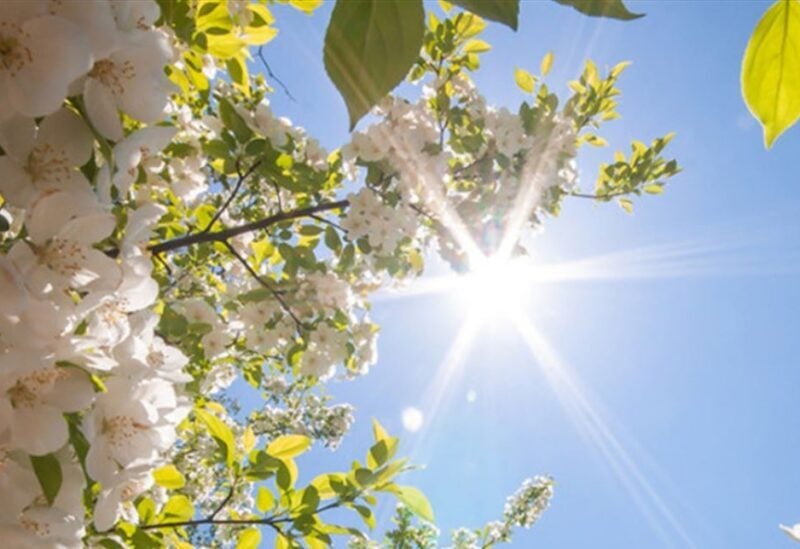 Lebanon is experiencing mild spring weather, with temperatures remaining relatively stable, with the possibility of local rains.
Today's weather details are as follows:
1- Coastal temperature is between 20 and 26 degrees, between 10 and 27 degrees in the Bekaa, and at 1000 meters, between 14 and 23 degrees.
2- Weather: low in clouds and fog forms on the mountains near the coast in the afternoon.
3- Weak winds westerly
4- Surface humidity of the coast  to reach 75% ٪
5- Atmospheric pressure drops to 1012 hpa
6- Good vision
7- The sea is characterized by low-waves and the surface temperature of the water is 23 degrees.
The weather details for the coming days are as follows:
Tuesday: normal spring weather with stability in temperatures ranging between 19 and 26 degrees, partly cloudy, fog on the western chain, while there are few clouds and weak westerly winds.
Wednesday: normal spring weather with a rise in temperatures ranging between 20 and 27 degrees, partly cloudy, and the winds are northwesterly weak.