Turkish foreign minister, Bou Habib hold press conference in Beirut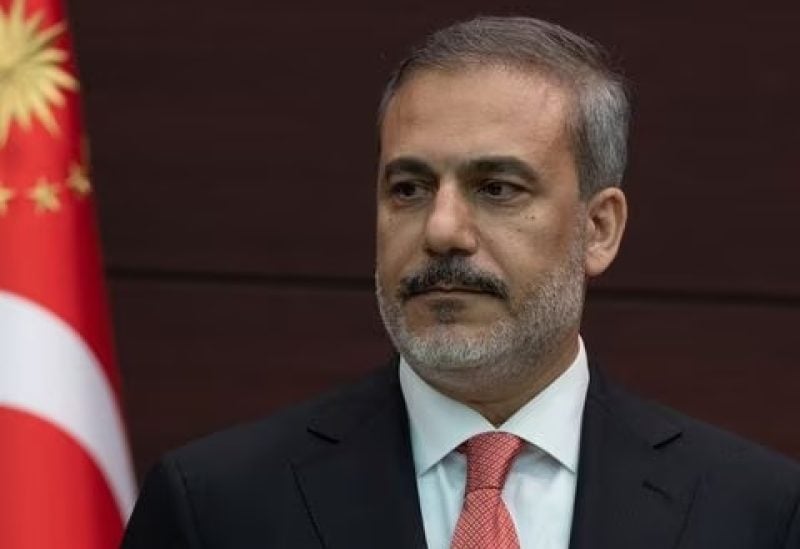 Following demands from various governments, Turkey's top ambassador revealed on Tuesday that his nation had spoken to Hamas about the 200 Israeli and foreign hostages it is keeping in Gaza.
"So far, we have received demands for the release of individuals from a number of different nations. As a result, we began to talk about these concerns, particularly with the political wing of Hamas," said Lebanese Foreign Minister Abdallah Bou Habib and Turkish Foreign Minister Hakan Fidan at a news conference in Beirut.
A day after speaking on the phone with Hamas leader Ismail Haniyeh about the potential for hostage releases, Fidan made his remarks.
"Our efforts are still going strong, especially for the liberation of civilians, foreigners, and kids. To preserve enduring peace, we will keep working, Fidan declared on Tuesday.
He will attend the Organization of Islamic Cooperation's foreign ministers' conference on Wednesday in Jeddah, Saudi Arabia.
Recep Tayyip Erdogan, the president of Turkey and an outspoken supporter of the Palestinian cause, has increased diplomatic ties with Western and regional nations after offering to negotiate a resolution to the conflict.