UNIFIL's Italian Battalion donates power generator to Lebanon's Tebnine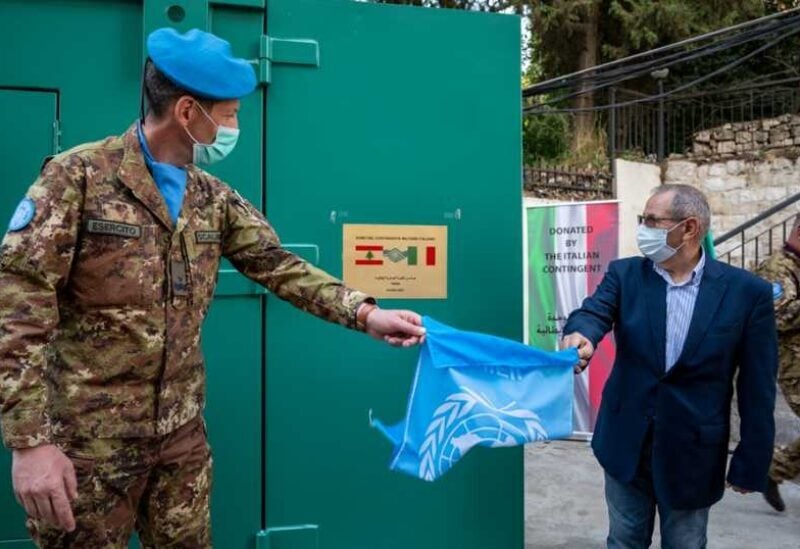 UNIFIL Commander of Sector West presented on Saturday a donation from the Italian Battalion to the municipality of the Lebanese town of Tebnine, the National News Agency reported.
The donation, a 350 kVA power generator, was received by the head of the town's municipality Nabil Fawwaz, the agency said, noting that the action is part of UNIFIL's new campaign (Blue Bricks for Hope) for Sector West.
Through this campaign, the peacekeeping forces will continue to fulfill their commitments towards Lebanese communities which have been deeply affected by the economic crisis, by offering them projects and donations of materials and basic necessities, the agency added.
Fawwaz thanked the Commander for "the continuous support from the UNIFIL, which indicates the strong and close relationship between the Lebanese people and Italian soldiers."
In turn, the General thanked the municipality's head and the town's residents for their hospitality and the warm welcome he received, stressing the UNIFIL's support for the country's citizens and local institutions.