Unprecedented losses for Lebanese pound, and protesters block roads to traffic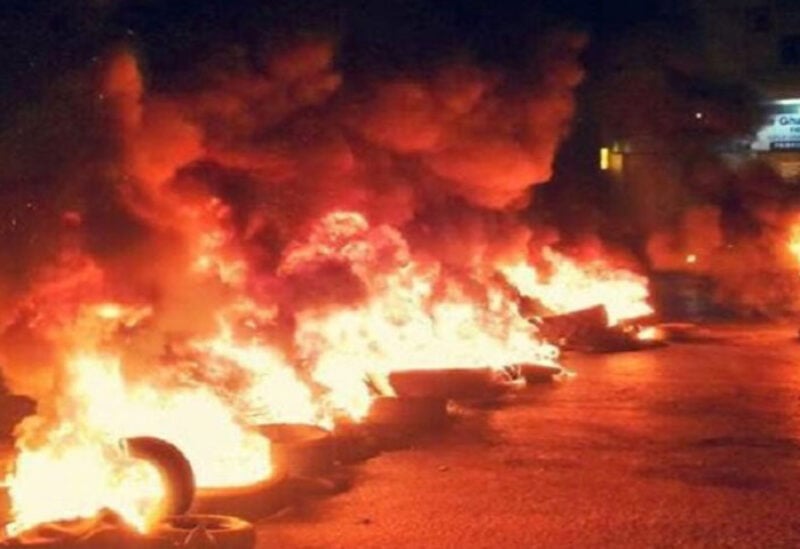 Lebanon is going through an unprecedented economic, living, financial and social crisis, after the Lebanese pound hit a new record trading for 15,000 LBP against the dollar on the black market.
This comes amid a severe financial and banking crisis, and the political parties' failure in forming an alternative government to Hassan Diab's government that resigned last August, following the Port of Beirut blast.
At the same time, "inspectors" from the Ministry of Economy and Trade are supervising a number of shops and supermarkets to ensure that shop owners are not manipulating prices of goods, especially subsidized food.
As a result of the losses in the Lebanese pound against dollar, protesters took the street again, and blocked roads to traffic with burning tires in different regions across the country.
Below are the blocked roads:
Within the Tripoli region:
Al-Beddawi in front of the Salah al-Din Mosque
Al Qubah
North railway towards Jabal Mohsen
Al-Ayroniyah highway
Within Zahle region:
Saadnayel
Al-fayda
Marietta highway
Within Zgharta region:
Alayronieh
Minyeh / Araman
Marietta
Halba Square
Within Beirut:
Corniche Al Mazraa
Verdun
Central Bank, Hamra
Al-Rashideen Intersection.