Will we witness surprises in the government session tomorrow?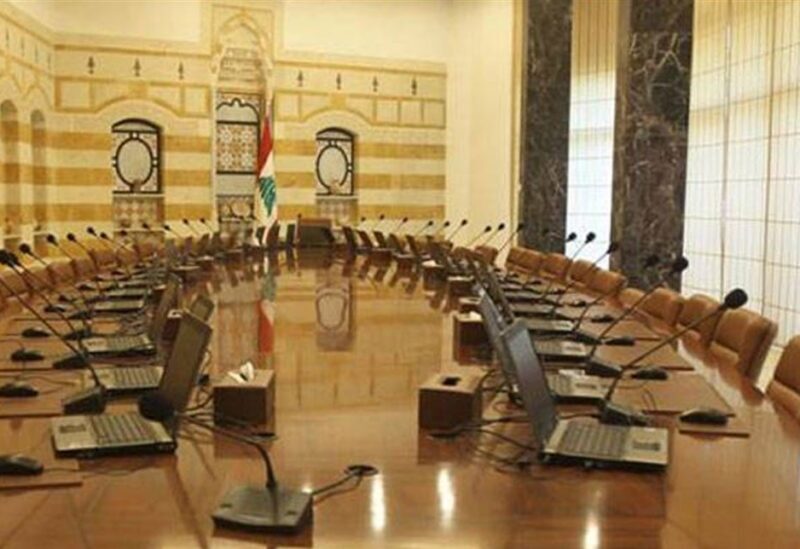 In light of the tension and sharp debates, the cabinet session ended today, as there were sharp interventions by the Shiite ministers, rejecting the measures of Judge Al-Bitar, which prompted a number of ministers to leave the session to make contacts with their political references.
Sources told LBCI channel, "In the file of the judicial investigator in the case of the Beirut port explosion, Judge Tariq Al-Bitar, we have reached a crossroads, and talk about suspending sessions and paralyzing a government is absolutely incorrect, but the ministers of the Amal Movement and Hezbollah insist on their opinion, so we are at a crossroads tomorrow, and we may be facing surprises, unless the evening calls lead to a specific solution."
The channel reported that one of the ministers of the Shiite duo stated in the session that "Judge Al-Bitar must be kept quiet".
Al-Jadeed channel reported that "the Minister of Culture, Judge Muhammad Mortada, prepared a legal review on behalf of the Shiite duo in the cabinet session, refuting what he considered legal loopholes made by the judicial investigator in the case of the Beirut port explosion, Judge Tariq Al-Bitar, and calling for him to stop the investigation."
And the channel continued: "The President of the Republic abolished the cabinet session, and it will resume tomorrow after making contacts to address the split."