William Noun arrest… will it explode the street ?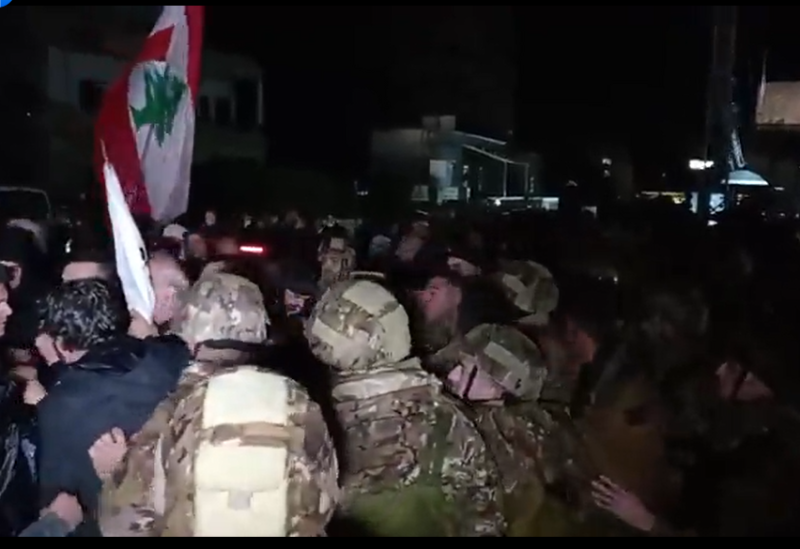 In the latest news about activist William Noun arrest, General Directorate of State Security, under the directives of Major General Tony Saliba, after midnight (Friday 13-1-2023), wrote a telegram to the Beirut Detachment of the Judicial Police requesting the transfer of a patrol from this detachment to the General Directorate of State Security to enforce the search and investigation report issued by the detachment against William Noun, according to what was reported by the "mtv" channel.
This urgent memorandum comes in an attempt to expedite the procedures leading to his release, noting that the transfer of the detachment patrol to the State Security Directorate requires a reference from the Appellate Public Prosecutor in Beirut, Judge Zaher Hamadeh.
The families of the martyrs of the Beirut port explosion gathered in front of the State Security Center in the Ramlet Al-Bayda area, after receiving information about the arrest of activist William Noun after interrogating him and hearing his testimony in the riot file in front of the Palace of Justice.
William Noun's lawyer, Ralph Tannous, confirmed in a statement to MTV that the families will not leave the front of the State Security Center before taking William with them, indicating that until now the investigation has not started with William.
He also revealed that William's mother was investigated and a judicial notice was requested for her, pointing out that she entered the center accompanied by the imam of the city of Byblos.
After the arrest of William Noun, a number of protesters blocked Jubail Road, stressing that they would not leave the street until his release. An army force arrived where they scuffled with the protesters to prevent them from blocking the roads.
Meanwhile many deputies joined the peotesters amid growing condemnatioon from parties and politicians against this arrest.