Bassil into Assad's arms .. and Syrian regime prefers Franjieh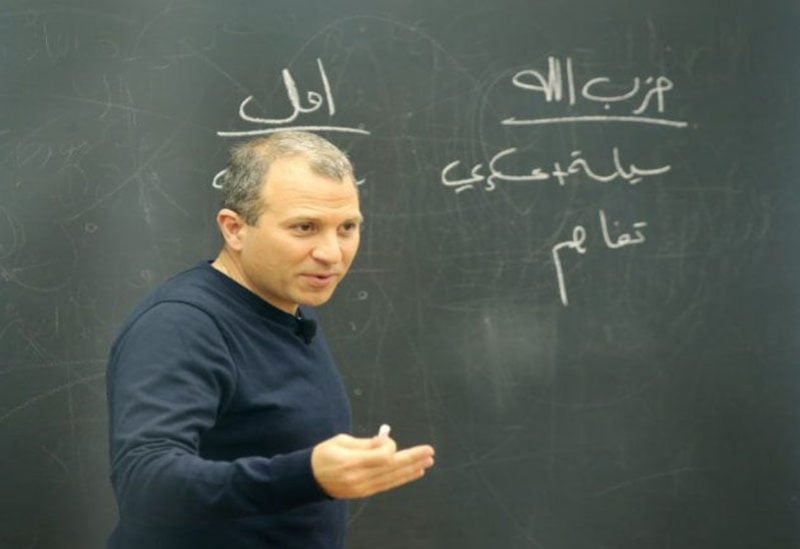 After failing to impose his candidacy for the presidency on behalf of Hezbollah, the head of the Free Patriotic Movement, Representative Gibran Bassil, chose to resort as a last resort to the head of the Syrian regime, Bashar al-Assad.
Visitors to Damascus told "Sawt Beirut International" website, "Basil wants to visit Assad, he asked for an appointment and he was granted one, but no one knows the timing of the visit, but it will happen in the very near term."
The visitors added, "Basil's visit came after he was unable to persuade the party to adopt his candidacy, so he wanted to go to Syria, perhaps he could extract a promise from Bashar al-Assad to put pressure on Hezbollah, but what Basil wants will not be achieved, because the head of the Marada movement, Suleiman Franjieh, is Bashar's first man in Lebanon,and the Syrian regime prefers to go with Franjieh instead of Bassil."
These visitors point put that the Syrian regime considers that the Free Patriotic Movement took its presidential chance through Michel Aoun, and the stage today is not in Bassil's interest, and he has to wait, perhaps in the coming stages his chances will be greater. Neither the regional atmosphere is conducive to bringing Bassil as president, nor is the Syrian regime enthusiastic about this option, preferring Franjieh, and it sent a message to Hezbollah to adopt Franjieh's candidacy and secure a majority for him.
Visitors confirm that Bassil's visit is useless in terms of the presidential elections, because the issue has been resolved. But if he wants to visit Bashar as an ally or for any other assistance outside the context of the presidential election, he is welcome in Damascus.