"Hezbollah angry about cessation of fighting in Ain al-Hilweh camp!"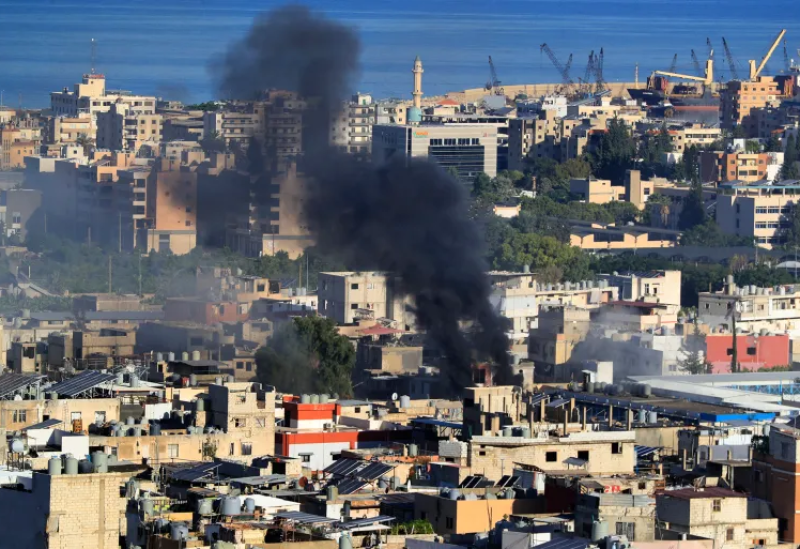 Refugee camps pose security and stability challenges, and Ain al-Hilweh camp is no exception. The camp has witnessed several tensions and conflicts over the years among various factions and groups, turning Ain al-Hilweh into a real security dilemma for Lebanon. This is particularly evident in the ongoing confrontations between fighters from Fatah movement and Islamic groups, raising questions about why the Lebanese authorities have not intervened to put an end to what is happening. This is especially concerning considering the possibility of it spreading to other Palestinian camps scattered throughout Lebanon.
Ain al-Hilweh camp has seen multiple rounds of clashes since late July between Fatah movement and Islamic fighters, with agreements reached between the two parties each time, only to be swiftly violated. It appears as though there are hidden hands at play, destabilizing the camp's security.
Media outlets close to Hezbollah launched a campaign against the Lebanese government and the Lebanese army, accusing both of siding with Fatah movement in the ongoing conflict with Islamic groups in Ain al-Hilweh camp.
Observers, via "Sawt Beirut International," believe that this campaign reflects Hezbollah's frustration with Fatah's continued control of the security situation within the camp. Hezbollah appears to desire that Islamic groups take over there, allowing the party to extend its influence further. At that point, Ain al-Hilweh camp would become a card in Hezbollah's hand, which it can leverage according to its interests.
These observers emphasize that Hezbollah is one of the primary obstacles preventing the regulation of the situation within the camp and the Lebanese state from assuming the task of ending the issue of uncontrolled arms. The camp remains a "mini-state" within the state, subject to the mercy of Islamic groups.
Reports from security sources indicated that Hezbollah was supplying armed groups with weapons to prolong the battles. However, the outcome of the recent meeting that led to a ceasefire unsettled Hezbollah because it found itself once again sidelined and unable to have the final say in the ceasefire. It lost control over matters inside the camp due to the awareness and understanding of the Palestinian Authority, which emphasized the importance of respecting the host country's laws and regulations.