"Le Drian's" last visit before confrontation!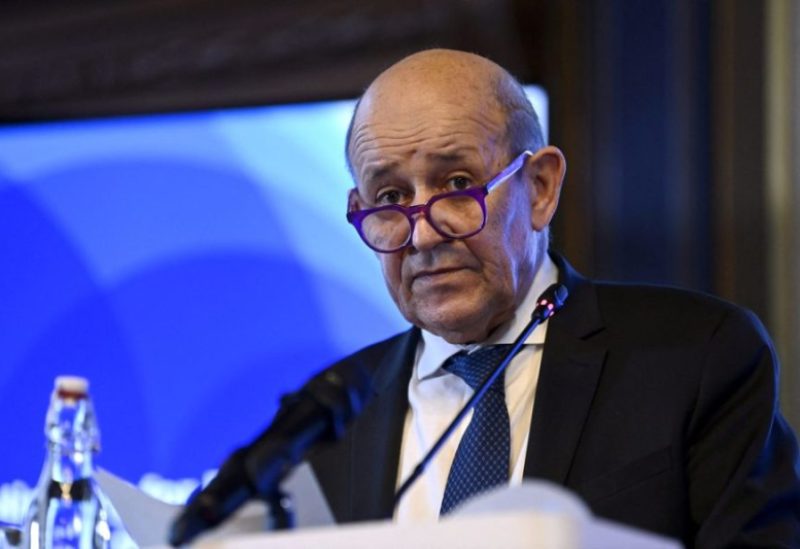 The French presidential envoy, Jean-Yves Le Drian, is coming to Beirut again in what might be his last attempt to find suitable solutions to address the presidential crisis, which has been ongoing for 9 months. According to diplomatic sources, Le Drian will also discuss matters related to the post-election phase, such as forming a government after the presidential election, establishing authority, and devising a roadmap for implementing the necessary reforms. These topics will be the focus of his discussions with the various parties he meets during his visit.
According to a diplomatic source via "Sawt Beirut International," Le Drian is not only a French envoy but also a representative of the Quintet Committee, which convened in Qatar. He will deliver a stern message to the political factions, especially Hezbollah, the main disruptor of the presidential elections in Lebanon, and anyone affiliated with the axis of resistance.
The source further states, "After the Quintet Group and the European Parliament emphasized the importance of the Lebanese government's implementation of the United Nations Security Council resolutions, relevant international agreements, and other international decisions, including those issued by the Arab League, in addition to adhering to the National Accord Document, it leaves Hezbollah with only two options. Either they comply, which depends on Iran's response to the 'Quintet' statement, or they confront, putting the party against the Arab and Western international community."
The source affirms that Le Drian is very serious about achieving a breakthrough in the presidential crisis file, as that would pave the way for him to undertake another mission concurrently with his oversight of the Lebanese matter. Hence, he faces two challenges: firstly, the matter of his appointment as the successor to Gerard Mestrallet at the helm of the French Agency for the Development of France-Saudi Arabia relations, while continuing to handle the Lebanese file. This appointment is currently in the process of being finalized.
The second challenge for Le Drian is transitioning from the phase of the French initiative, as declared in the recent meeting in Doha, to the stage of genuinely expressing the orientations of the Arab and international Quintet on how to approach the presidential issue. This involves pushing the Lebanese parties to agree on a capable individual who can bring together the Lebanese leaderships, beyond their current divisions, to elect a president.
According to the diplomatic source, the key lies in Iran's response and signaling to Hezbollah to facilitate the process of electing the next president. The question remains whether Tehran will continue to obstruct the presidential file, putting Hezbollah in confrontation with the international community in Lebanon, or if it will realize that it cannot sustain this obstruction on a long-term basis.