Ain al-Hilweh camp for regional conflicts.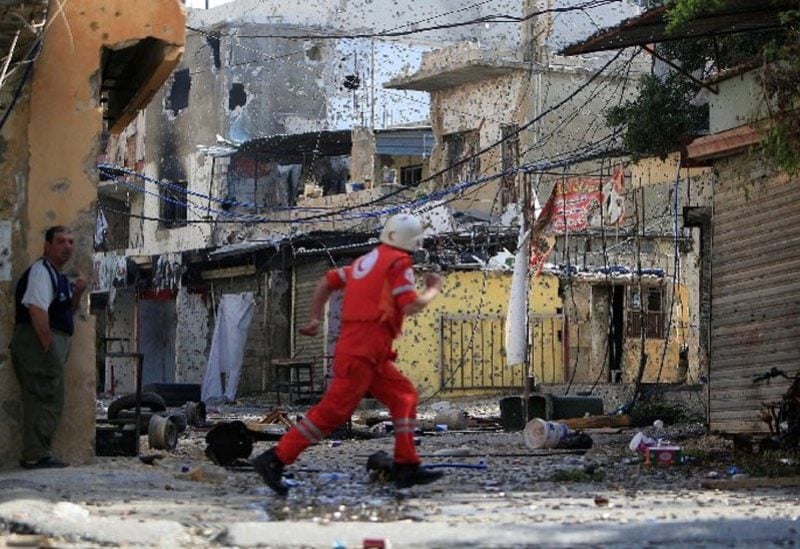 It is not by mere chance that war erupted in Ain al-Hilweh camp in Sidon. The assassination of one of the prominent leaders of "Fatah Movement," the Palestinian National Security Chief in Sidon, Colonel Abu Ashraf al-Armaushi, is not a coincidence. According to Palestinian sources, there are forces working and planning to escalate the situation inside the camp to serve the interests of known external entities. Al-Armaushi fell into the trap set by these countries, whose only concern is destabilizing the region to fulfill their expansionist agenda.
According to Palestinian sources as reported by "Sawt Beirut International," there is a determination to confront the regional agenda and its armed proxies within the camps because these factions do not respect the camp residents, their laws, or Lebanese laws.
The sources indicate that all attempts to reach a ceasefire agreement have failed because these armed factions take their orders from a regional state. It is evident that this state has decided to escalate the situation inside the camp and does not want peace and stability to return. The camp of Ain al-Hilweh has become a vulnerable point, held hostage by the contradictions of the region, which uses it to settle scores and send messages in multiple directions. Additionally, its location near Sidon and on the southern borders exacerbates the security situation due to the proliferation of weapons within the camp.
The sources consider the current situation "understandable" despite its severity, as the treacherous assassination of al-Armaushi is a highly significant matter. He was actively involved in mediating to calm the situation and prevent any retaliatory actions following the events of last Saturday.
The sources state that Fatah Movement is open to any settlement to de-escalate the situation, on the condition that a transparent investigation takes place, and those involved in the killing of al-Armaushi and his comrades are held accountable. There have been ongoing efforts and intense communication with Palestinian and Lebanese forces in this regard.
Ain al-Hilweh camp was established after the Nakba in 1948 and is the largest of the 12 refugee camps for Palestinians in Lebanon. It has witnessed numerous security tensions throughout the country's history.
Its residents live in tragic conditions, exacerbated over the past two decades due to exceptional measures imposed by the Lebanese army in its surroundings. The camp has only four monitored exits, subject to continuous surveillance. Moreover, it suffers from housing density crisis and uncontrolled construction within its limited one-square-kilometer area, housing over 63,000 refugees. The camp also harbors a significant number of individuals wanted by the law who are evading justice.